The international vocal group of the European Jazz Academy.
The MasterBirds carry on the tradition of vocal groups like the Hi-Los, the Andrew Sisters, Manhattan Transfer or the New York Voices; they represent vocal jazz in small ensembles. Perhaps more than the solo singer the three,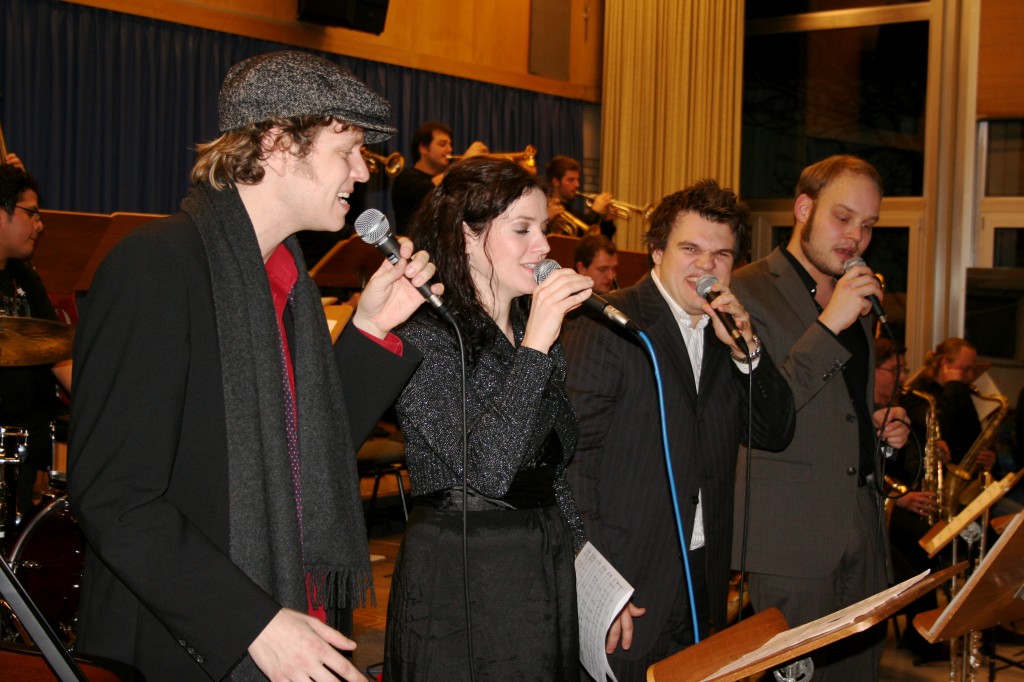 four or five piece vocal group form part of the traditional bigband repertoire, be it as in the form of a "solo" group accompanied by the band or as a fifth "section" fully integrated into the band.
As with the bigbands, the primary repertoire consists of Peter Herbolzheimer's arrangements. In addition, the MasterBirds more and more perform contemporary arrangements e.g. from the New York Voices or original compositions and arrangements by their own members.
.