Peter Herbolzheimer European Jazz Academy
" For several years I had been nursing the idea of founding a European jazz big band for more mature musicians as well as a European youth jazz big band.  The basic idea was to overcome the unfortunate separation between young and old as well as to raise this to a European level ."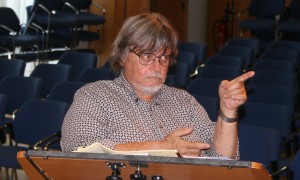 Peter Herbolzheimer     *31.Dezember 1935 † 27. März 2010
The Peter Herbolzheimer European Jazz Academy was founded by Peter Herbolzheimer in 2007. It unites three ensembles, namely
European MasterClass Bigband,
a selection of young jazz musicians from all over Europe
Greyhair Convention,
a band made up of older, non-professional musicians
MasterBirds,
the Academy's vocal group. It is this synergy of young and old, professional and non-professional members sharing a love and devotion to big band jazz that sets the Academy apart.
" My aim is to merge the dedication of the young with the experience of the older musicians."
 This goal is achieved by overcoming traditional boundaries and through the single-minded collaboration of everyone involved. Soon, prior differences have been put aside as well as initially defined rules concerning the age of musicians. It's only the music that counts.
" This represents a paramount teaching concept and my personal, heartfelt desire."
 Overcoming boundaries includes accepting music as something truly international. In doing that, the backgrounds or nationalities of musicians simply become irrelevant. Consequently, the project brings together musicians from many European countries including (so far) Germany, Austria, Belgium, the Netherlands, France, Great Britain, Slovenia, the Ukraine, Russia, Switzerland, Bulgaria and Rumania.
The principal work of the project happens in intensive rehearsal clinics, with musicians practising and rehearsing in one or two bands, separately or together or in mixed configurations with the support of teachers of international renown. In many concerts, the bands played with stars of the jazz world such as Ack van Rooyen, Benny Golson, Joe Gallardo, Herb Geller, Heinz von Hermann, Bruno Castelluci, Sebastian Sternal, Martin Wind, Hubert Nuss, Jeanfrancois Prins, Thomas Stabenow, Ingolf Burkhardt or Judy Niemack who performed as soloists with the MasterClass or Greyhair Convention. So far, the MasterClass, Greyhair Convention and MasterBirds have performed in concerts in Cologne, Mannheim, Bonn, Kiev and Odessa. The first CD was recorded in December 2009.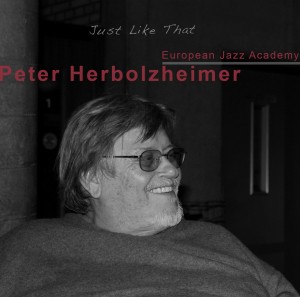 In 2008 the project was handed over to the newly established partnership Peter Herbolzheimer European Jazz Academy GbR, which continues to exist even after the untimely death of its founder. Following the loss of Peter Herbolzheimer the Academy carries on under the artistic leadership of John Ruocco and Erik van Lier.  The new leaders, being both jazz musicians and teachers with worldwide respect as well as musical companions of Peter Herbolzheimer, will make sure that the work is continued in the same spirit.